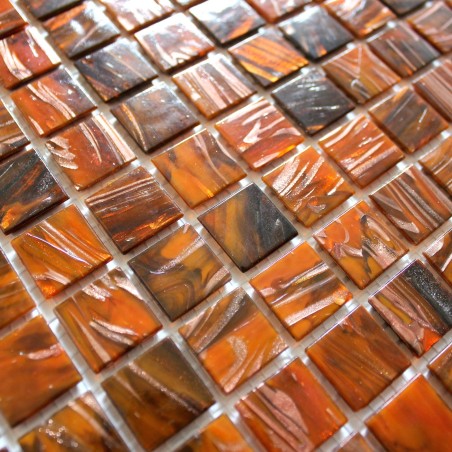  
glass for bathroom and shower 1m-vitroorange
Mosaic glass 1m-vitroorange, has put on the wall or on the ground.
carrelage-mosaique® offers a range of products specially adapted for all your parts wall and floor of bathroom and kitchen.

Delivery:
France: 48 h
Europe: 4-5 days
Other countries variable.
Garanties sécurité
(à modifier dans le module "Réassurance")
Politique de livraison
(à modifier dans le module "Réassurance")
Politique retours
(à modifier dans le module "Réassurance")
Embellish the kitchen, the bathroom, the shower with mosaic patterned glass paste 1 m-vitroorange is possible, it is an economic coating suitable for the parts they hot or wet. Left place to the imagination with a wide range of glass paste mosaics. The variation of colors, patterns and styles will nourish the imagination to make room for indoor or outdoor decoration cravings.

At home, make a splashback in the kitchen, a work plan or a sink tray. In the parts of water, these tiles lining the walls and floors of the bathroom, a shower, a steam room, a spa, or toilets will have an incredible effect. In the garden, cheap mosaic is as seductive in the pool, on the terrace. 
Laying of mosaic glass bathroom, shower and kitchen:
For installation on the ground and the wall in bathroom, in the kitchen or in a shower, glass mosaic arises as of the classic tile. 
The mosaic of cheap glass backsplash of kitchen:
Glass mosaic tile facing wall kitchen as on the ground, he feared not heat and is perfectly hygienic where more and more growing interest for a splashback of kitchen behind the cooking plates. 
Mosaic in a walk-in shower:
On the ground of a walk-in shower or wall of the shower, glass mosaic is waterproof and adapts to curves where a slope.

It takes 10 plates to make 1 m 2
Data sheet
Width

32,7 cm

Height

32,7 cm

Depth

4 mm

Weight

10 kg

Matiere

Pate de verre

Aspect

mat et brillant

Quantite

1m2 soit 10 plaques

taille carreaux

2,5 x 2,5 cm

Surface

1 m2

Couleur

Orange